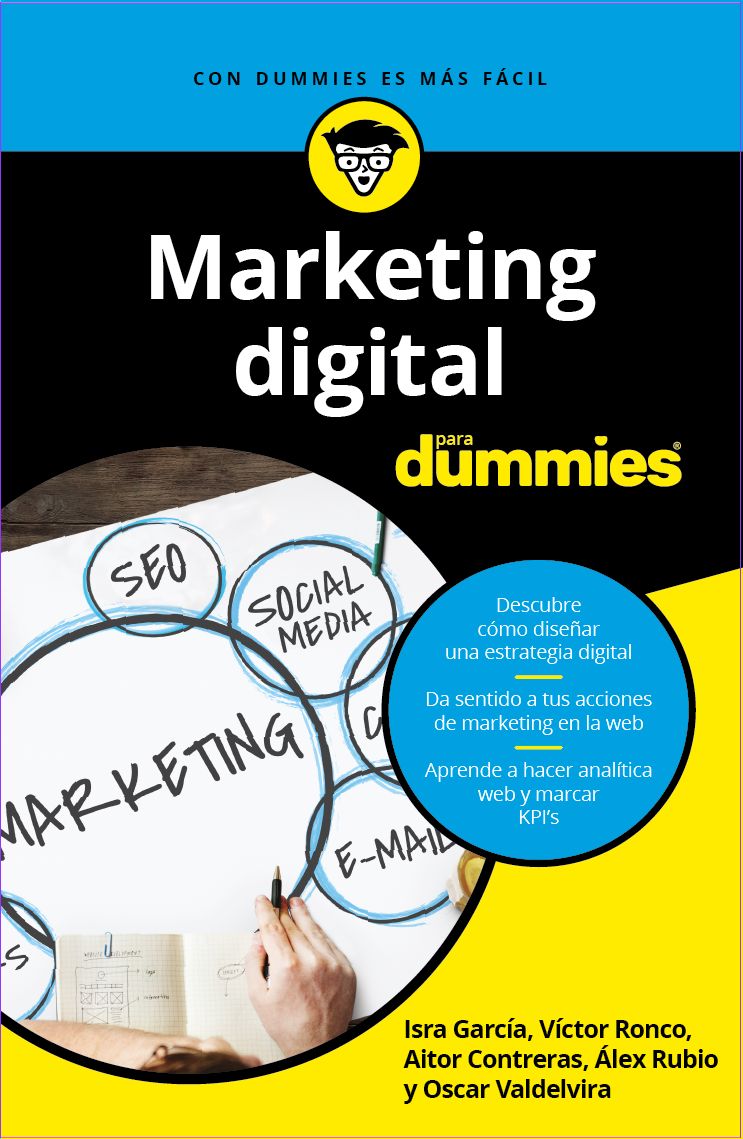 Digital Marketing for Dummies
The best guide for anyone who wants to understand, integrate and work effectively on the digital marketing landscape, Digital Marketing for Dummies. A book about digital marketing cowritten by me, Isra Garcia, together with Aitor Contreras, Alex Rubio, Victor Ronco, and Oscar Valdelvira…
Do you want to develop and implement an effective digital strategy? Or learn what KPIs should you measure in your web analytics? How about comprehending how to make sense of your internet marketing actions? This book, written by five of the world's leading digital marketing specialists, is a useful and valuable guide for digital marketing connoisseurs and also for newly initiated enthusiasts who to expand their knowledge and gain an advantage.
We, Isra García, Víctor Ronco, Aitor Contreras, Álex Rubio, and Oscar Valdelvira are a bunch of professionals with a long and proven career in the world of marketing, working for a myriad of multinationals in different sectors of activity, also in its digital transformation and leadership. We will teach you to develop the most effective strategies and tactics which the digital economy can provide. Also, you will learn how to choose your tools and channels to build your presence in the digital world by your goals and values.
Stay tuned here for all the novelties of the book, with the participation of different exclusive promotions for the readers, and also a promotion/speaking engagement your.
Digital Marketing for Dummies on Amazon.