"There is no such thing as exterior or interior" – Master Shi Heng Yi.
I met Shi Heng Yi a few days after proposing to start practising Qi Gong (a day after having also started with Tai Chi), it was through some videos on YouTube, we're looking for classes in the matter, a video of the Shaolin Europe Temple, where he himself gave a Yi Jin Jing Qi Gong class in just over 16 minutes. From there I started practising, just before COVID-19 and the lockdown arrived. From then to today, I count 205 days in a row practising Qi Gong thanks to his free online classes.
"Just walk away"
After a month of practising, I looked for more information about this Shaolin Temple in Europe (located in Otterberg, Germany). When I found it, I saw that they gave programs, courses, seminars, and retreats. So I did not hesitate for three minutes, literally, to sign up for two, one was the Bootcamp (an intensive camp in extremely physical Shaolin arts – you can access here to the full experience – that I did at the beginning of August, and the other, Monastery on- time, which I will participate this November or April / May 20210 – if we arrive alive.
Self-knowledge, self-control and inner wisdom
"What I like most about what I do is that this teaching does not belong to anyone, it could belong to anyone. What matters is how to transmit those teachings to others" – Master Shi Heng Yi.
Before going, I requested permission to interview our teacher Shi Heng Yi for the program's duration, which was granted shortly thereafter. Once I got there, I asked him who kindly agreed, and we prepared the interview for the last day. We also recorded an interview on video (soon) and audio, and where there are several unique moments, especially the one of raining and continuing as if it were sunny.
"It is not good to listen to your mind. Let's not be enslaved by it"
Self-control is the core skill that helps us dance calmly, serenity and harmony in what life presents us. It is the cultivation of patience, compassion, self-control and coherence in what we do around us. Within us, a true reflection of this concept is the person I interview in this new episode.
Shi Heng Yi belongs to the 35th generation of Shaolin masters and is the Shaolin Temple Europe's main teacher and one of the co-founders together with the priest Shi Heng Zong. He has been behind him for more than 30 years of experience in Shaolin practices. Walking the wisdom path oneself, he ordained a Buddhist under the name already mentioned before.
"Everything starts with observing" – Master Shi Heng Yi.
Shi Heng Yi – Disrupt Everything podcast
"The truth sets you free"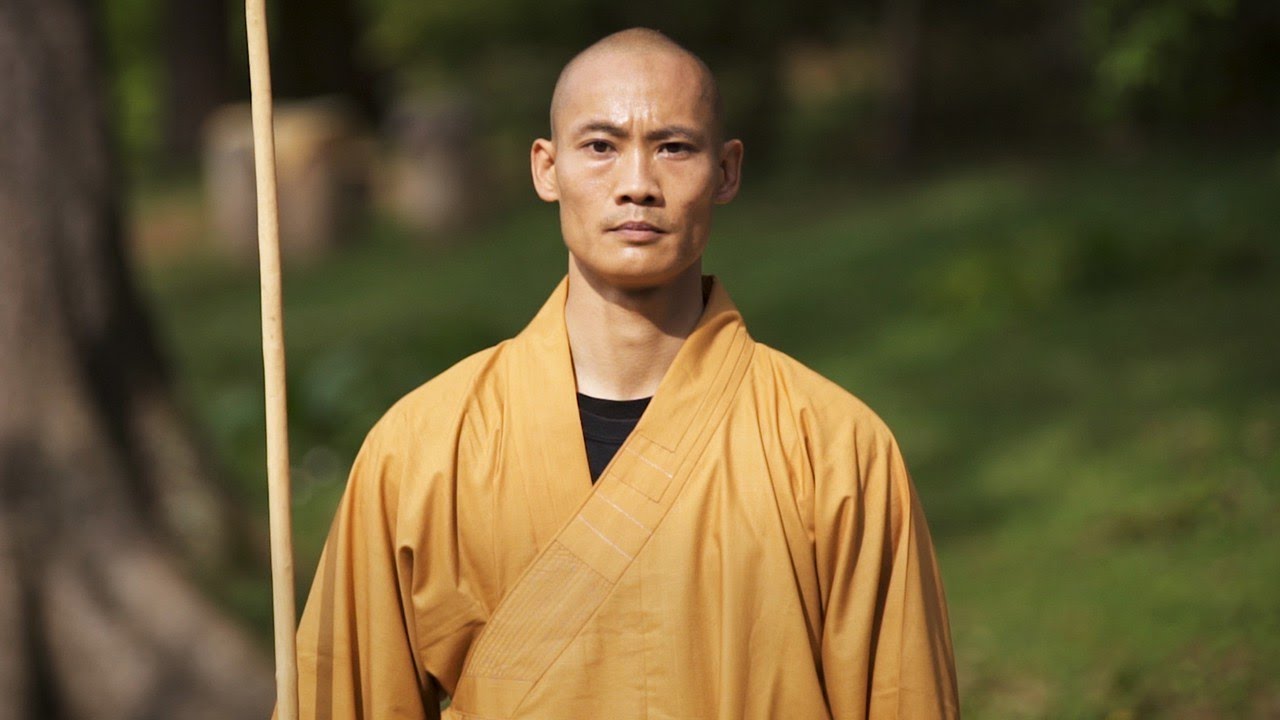 This new episode (in English) is one of those podcasts that impact, at least to me. It's one of those audios that you would listen to up to 10 times and still pull new inputs. It's a full-blown headlong. A conversation with Shaolin master Shi Heng Yi about self-control, being your own teacher, training your body, mind, emotions and spirit, being the master of your life, finding calm and inner peace, and being aware of what are you doing right now.
Listen here:
Index of contents
"Everything starts with observing" – Master Shi Heng Yi.
Highlights.
"Self-control".
A methodology to be your own teacher.
Shaolin art, culture, philosophy and lifestyle.
Shaolin Temple Europe.
Big conclusions from 1998 to 2020.
How to find balance and harmony.
The link between Kung Fu and Qi Gong.
The basics of connecting with your life energy.
A "normal" day in the life of a Kung Fu / Qi Gong master.
Super-habits.
The importance of discipline and how to obtain it.
Anyone can tame his life.
A list of tasks to live a good life.
Quick blank questions.
Resources and Notes:
What students say about Master Shi Heng Yi and Shaolin Temple Europe
I've included a video I recorded interviewing my other colleagues while I was on the Bootcamp at Shaolin Temple with Master Shi Heng Yi.
---
Listen, download, subscribe
Listen and subscribe to the podcast via iTunes, Spotify, Google Play, Ivoox, Castbox FM, Player FM or RSS. You can even access the video channel and view the web series… Also, you can listen to the podcast here.





You can also listen directly from the Disrupt Everything podcast series homepage.