"The healing power of sound comes from harmonic sounds, and create an impact on the heart, in consciousness" – Alexandre Tannous.
I met Alexandre Tannous thanks to Valentino and Eric. Both of them, in April, told me about him and his work in a way that they had never described someone before. That caught my attention. A few months later I had the opportunity to meet him in person and attend a workshop and one of his private sound meditation (as Alexandre calls them), it was in Ibiza, in July. And it was one of the most beautiful life experiences of my life. When I finished, I wrote about the experience, you can read about it here.
First, it was a 9-hour workshop on harmonic sounds, ancestral music, ethnomusic, life, transformation, science, philosophy, and shamanic cultures, and everything learned in these almost 30 years of research. Then a sound meditation session of nearly 8 hours. In the end, I spoke with Alexandre and asked if he would like to participate in my podcast in an interview in English. He answered yes, and then we set a date.
"Everyone can do what I have done, but they have to put all the effort, time and love that I have put in."
Who is Alexandre Tannous
"The right mentality to navigate: intention, attention, conscience and curiosity" – Alexandre Tannous.
I won't go into too much depth about his interminable professional career, but here are a few key points to know more about this great scholar:
Musician, composer, and ethnomusicologist.
Licensed by Columbia University Teachers College in music with a double degree in music theory and composition, and a Master in
Arts of music education.
Doctorate and Master of Arts and Philosophy of Ethnomusicology at the University of Columbia.
He plays Rock, Jazz, Classical Music and non-Western music.
Alexandre's work as a composer has filled Carnegie Hall. And it has reached movies like "The Seventh Dog" and "Jim."
Professor at Georgetown University, Princeton University, Columbia University, and NYU. In addition to acting in the Natural History Museum, the Metropolitan Museum of New York, the Brooklyn Museum, Rubin Museum, and the Museum of the City of New York.
We are talking about a unique genius
"Anything that matters requires attention."
Disrupt Everything podcast series #54 – Alexandre Tannous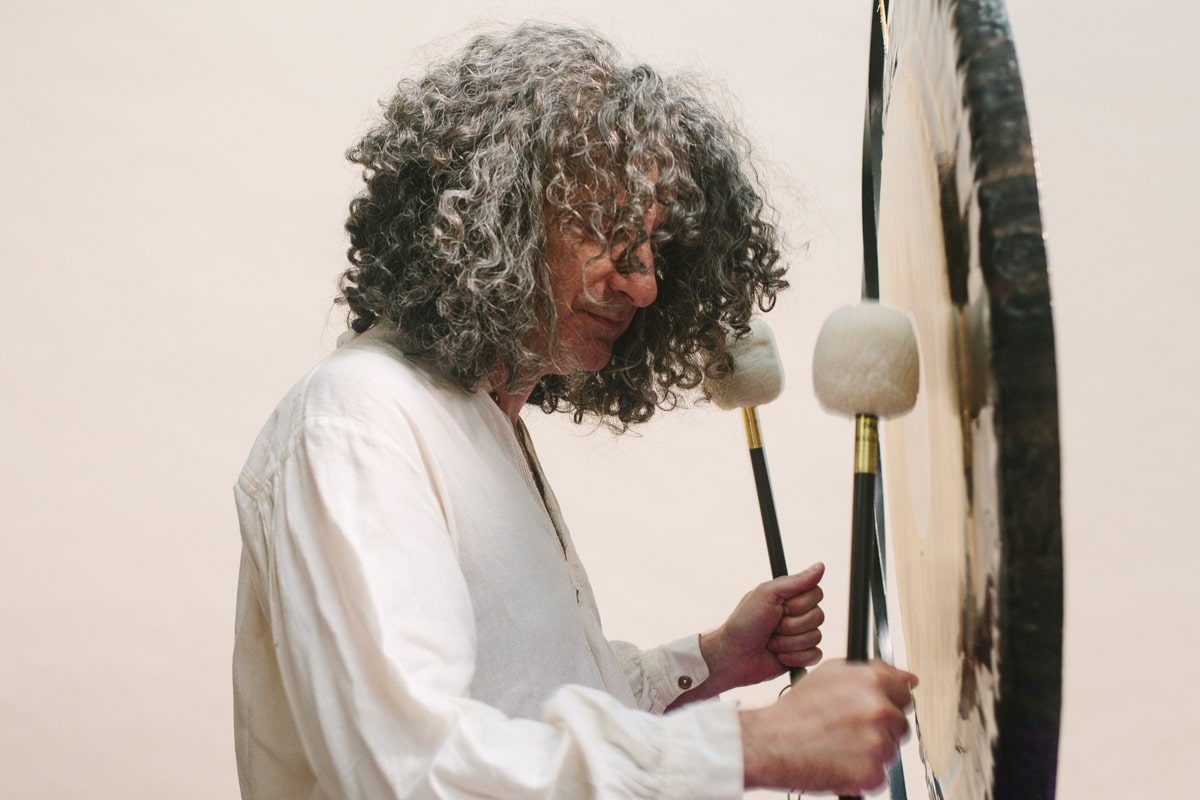 Here is a whole lesson about life in its most organic state. A master class on how sound and music can revitalize, evoke emotions, create feelings, teach who we are through something new, serve as therapy and cure mental illness, or unleash human potential.
A conversation about how to get through music to states of high consciousness, how to alter and enhance our emotions, spirit, and intellect through harmonic sounds. An interview with a master and genius like few others, Alexandre Tannous, about the questions that he most needed to understand in order to integrate his knowledge and experience to holistic high performance.
"Language, sound, create reality." – Alexandre Tannous.
Index of contents
The spark, which was the beginning of everything.
Eureka moments.
Music and the connection with the human being.
How to alter consciousness through sound.
The physics of sounds and empathic resonance.
Sound as a healing element.
How to navigate through a deep experience.
How to reach high states of consciousness.
Sound and its ability to unlock new capabilities.
The harmonic series and the immense power that resides there.
Discoveries as a sound therapist.
Sound Meditation.
About paying attention.
"I have worked with around 72,000 people."
Resources:
"To navigate an experience, we must learn to meditate, contemplate and be aware."
Listen, download and subscribe here
You can also listen via iTunes, subscribe via RSS o view the web series.





You can also listen directly from the Disrupt Everything podcast series homepage.