We are Víctor Ronco and Isra García, and we have come to say goodbye to one of the educational projects we have always felt most proud of, the Stand OUT Program. This is the Stand OUT Program closing.

Stand out from oneself
We started in 2013 with an ideal: encouraging people to excel in themselves. We call it the Stand OUT Program, a transversal disruptive education program—first, Spain, then the United Kingdom, Colombia, Chile and South Africa. More than 2,000 people have been transformed along the way, with a 95.1% positive impact rate. The training project has changed even the teachers and the rest of the team that has made it possible, and above all, us, the founders. It is, and forever will be, one of the most important projects of our lives.
Stand OUT Program was an educational project for training people on standing out taught by people who stood out, and it was aimed at profiles that have decided to stand out. Superhabits, Holistic High-Performance, Ultraproductivity, Super Skills, Leadership, Marketing, Communication, Finance, Entrepreneurship, Business Plan, new projects, experience working on real cases and business models. Routines and critical skills to give more and something different.
The beginning of the end
COVID arrived and changed everything. We saw that change understood it and understood that it was time to evolve. So we launched free online workshops to support our tribe of SOPers and those who would like to excel. And we already knew we were walking towards the end of this hectic project.
Mission accomplished
Now, eight years later, we consider that we have more than fulfilled the purpose of this project. Working on what you are proud of has been a dream for us. We only have words of gratitude and fascination for all the people who have made such a disruptive program possible that we do not know of a single precedent with similar characteristics.
The journey continues
It's time to jump into new scenarios, Víctor, with Blockchain technology, cryptocurrencies and digital transformation. And I, Isra García, with Holistic High-Performance, Ultraproductivity, Unstoppable Attitude, Self-discipline, Self-Mastery, Experimentation and the integration of ancestral wisdom in modern times (such as Modern Stoicism, for example).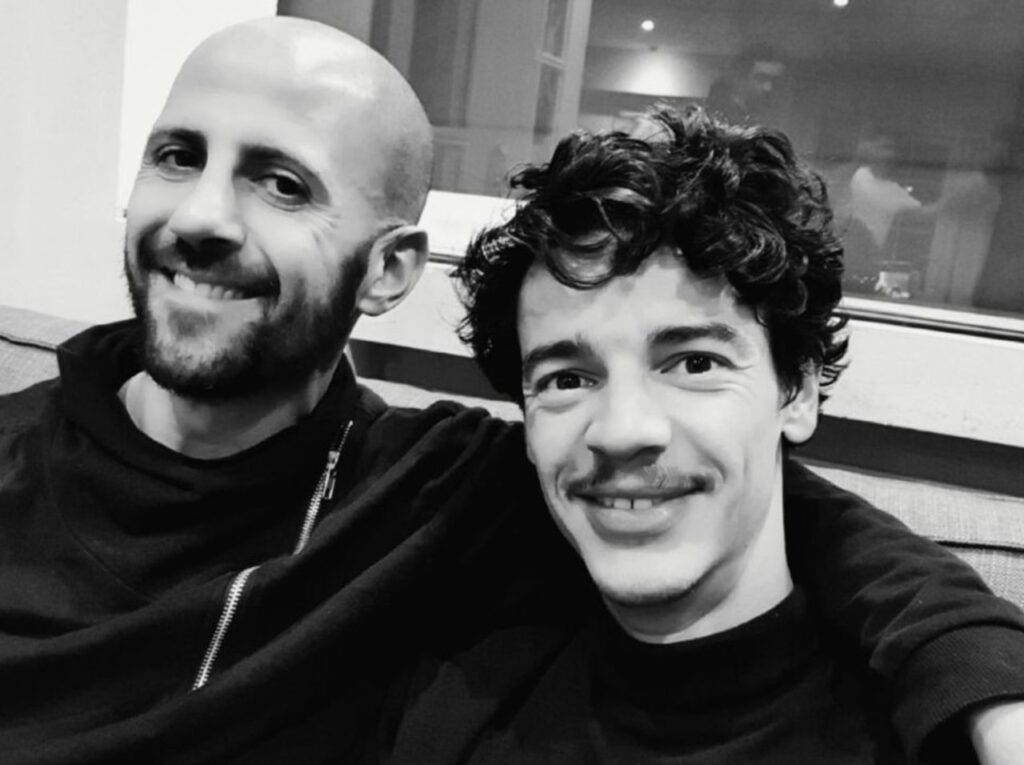 Each one of us, through our work and life, will continue with the purpose of excelling in these new realms.
Are you interested in standing out?
If you come here looking for something similar to SOP for your team, company or event, we can help you in a more individualized way. You can contact us through this form for Isra or Victor. If you want to participate in an online or face-to-face course in which you can excel, this is in our DNA; leave your information, and we will contact you back, offering you the different alternatives that we see that may resonate with you the most.
We could say much more, but we'd better end with one of the videos from the latest edition of the Program, in Alicante.
(There are many more on our Youtube channel)
Stand OUT Program Closing
Thank you if you participated, collaborated, shared, supported, contributed, or donated. Grateful for showing up and being part of this glorious work, thank goodness you arrived on time. Have fun, and thank you for your leadership, drawing the map, staying human, making things happen. And for your attention, commitment and choosing to stand out from yourself instead of above the rest.
Sincerely, Victor and Isra.