"Food is medicine" – Tim West.
In this podcast-interview, you will find disruption, genius, creativity, disruptive thinking (and action), reinvention, optimal nutrition, entrepreneurship and utility, a lot of value.
Tim West – a disruptor, a hacker
Recognized as one of the 30 Zagat below 30 in 2013, Tim West is a Slow Food chef reconverted into a social entrepreneur. He is a graduate of the Culinary Institute of America and grandson of Arch West, the inventor of Doritos. Tim grew up in the kitchen at the St. Regis Hotel in New York and later continued at Facebook in California. Then he began his adventure as an entrepreneur.
Then Tim launches Food Hackathon (+ Forum) as an alternative to the current educational experience, based on a more collaborative and inspiring methodology. The objective is to motivate, equip and educate entrepreneurs, facing more significant problems.
A couple of years ago Tim founded True West Ventures, an agency of educational experiences and consulting, specialized in creating value around food: food systems, Food Hacking, food for entrepreneurs and food culture.
Tim has designed learning trips, has participated in different forums as a speaker, advised and worked with brands such as Airbnb, Mars, The Center of the Edge @ Deloitte, Singularity University, The Institute for the Future, Barnraiser and Intently.
Disrupt Everything presents, Tim West
"Calories are not the only thing you need to stay alive" – Tim West.
Episode number 39 of Disrupt Everything podcast series. An interview with a lot of magic, a touch of genius, experience, disruption, and wisdom that Tim brings with his testimony and experiences. The discussion explores the fundamental aspects of how to hack food to make it more efficient and powerful, and then, more personal elements of Tim, lifestyle, recommendations, unsolicited advice, and tips.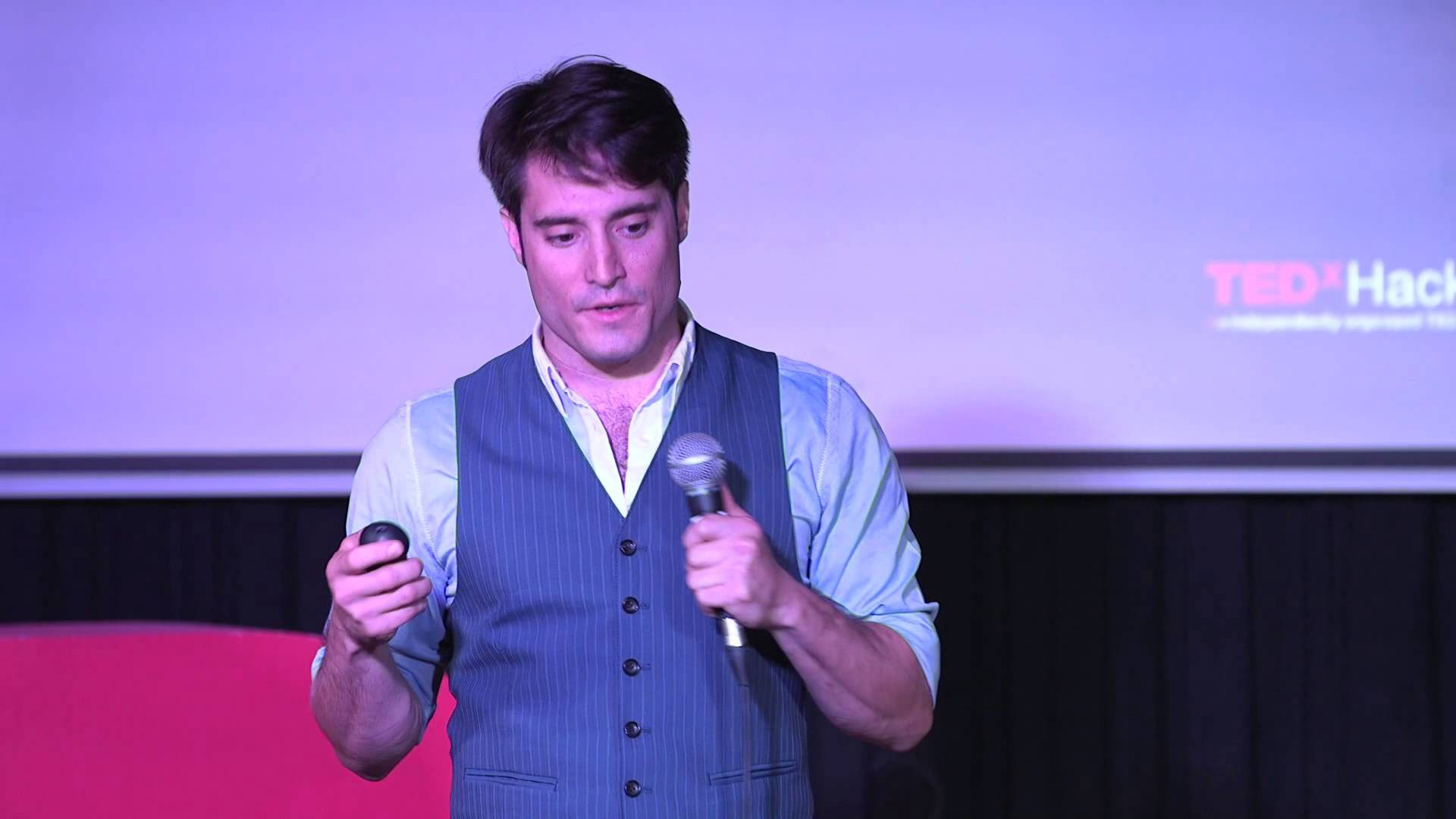 "If you take care of your body, your body will take care of you" – Tim West.
>> Listen here <<<
Special note: I apologize for the crackling in Tim's voice for the first 12 minutes. I am aware that it becomes very annoying and painful to listen to. The positive part is that after 12 minutes it returns to normal. I think it was due to some device from where Tim was talking and receiving the signal. I decided to leave the original auto due to the difficulty of re-interviewing Tim and the value and authenticity of the interview in its most organic format.
Index of contents
Decisive moments
How to change everything starting from the beginning.
Food Hacking: problem and solution.
The Food Hackathon: inspiration, objectives, and results.
The optimal feeding plan.
Next projects.
Burning Man: its impact, and recommendations for beginners and newcomers.
Personal and professional challenges.
Ridiculous habits and oddities.
Recommendations for a healthy life.
Message for young generations.
The best possible training program.
How to react when you can't react
Tricks against frustration.
How to fight against anxiety.
Self-love, vulnerability, and imperfection.
Impressive books.
Recipes and favorite ingredients.
More personal facts about Tim West.
"If I eat something that is shit, I feel like shit" – Tim West.
---
Listen, download and subscribe here
You can also listen via iTunes, subscribe via RSS o view the web series.
You can also listen directly from the Disrupt Everything podcast series homepage.
---
Tim West interview transcription
Being beneath us as a spokes. Podcast Series by is about
To reinvent in a theme economy. Look at my Hello everyone.
This is Israel at the UN. And today we have another disruptor.
We have another disruptive experience today we have podcast too. Today we have another date with their invention with disruption with changing things that Mars today.
I'm glad I have.
In an interview one of the best songs that I made that impact me the most because of his genius because of his experience on his field of expertise.
Today I have with me team West team. Thank you for being in the podcast this Nah man. Quite a pleasure. Thank you. And to be here with the team is based now in San Francisco.
I mean I just landed in need but Anthea coming from al-Qaida and let me tell you a bit. Let me tell you a little about the team team is recognized one of their Sadat's 30 Under 30 2015 team West is a slow food chess tournament social entrepreneur he is a Culinary Institute of America graduate and grandson of Arch West. They invest the inventor of Doritos team could his feet in the kitchen at the St. Regis Hotel in New York. And the Facebook headquarters in California before entering the waterfront apprenticeship team also calculated the food high cost loan blues forum as a business plan competition and identity for educational experience to encourage interpreters to work on a more meaningful problems and to expose corporate teams to a more collaborative and inspiring working methodology.
Recently team a created two West benchers as a control team as experiential educational design agency. Is basically saying in facilitating conversations of the future the future of food food systems food hacking food entrepreneurship and food culture. Also team has designed let Learning Journeys learning journeys is speaking on panels US dead in Rome aside as I remember advice let them walk out with them by a variety of large companies and smaller startups startups including IBM B Mars the center of the AIDS at Deloitte singular Singularity University the Institute for the future Nestlé band racer and intently team. Besides all of this team is is a disruptor he said this rock star is our agenda of change is a strong one that is not never satisfied. He always want to find the next the next a h on.
He's been doing these with food. He's been doing he's been reinventing the wheel.
He's been talking about food cooking on and this is this is what I know know about team more in upper fashion on a Saturday night special inside the Met him through a friend of mine Edward in in Boardman.
He is the guy you have to know basically. And Tim after seeing all these amazing curriculum on all you're all you have accomplished in your short life. We want to know more about your beginning. I shook also all I know about your story. What would you say if I ask you what what are the highlights for team West story scene the same stand the gears great.
Some think there is.
I've had it. What I've of two maybe three food at Tiffany's in my life.
The first one when I was 16 years old I was working as a stock boy on your style cafe in New York and we sat down or having a meal all of the staff and there had been times when I got to find the farmers cook a meal and they love the burgers in my lap and I run mind.
And then pretty soon I realized I had never cooked food and I realized I was losing my mind that I hadn't really found down.
I didn't see any reason that I love or really any guy whatsoever and her around having it highlighted how I need a really cool man and I mean how in that animal community can be at any level is the need for even more than that.
You I could see that. Especially in the name of fast food.
This is just more motivated group planner. When I went away to college and I took my Colorado all over I had my doubts that I could get in any beef with an entity that had not gotten into Harvard.
You know there is always a group you really not include. Oh my God I got to my point. Wow.
There are three reasons that I'm thinking I'm not going to die and realizing how is that I mean you're old and I don't know where I am I know you know who throws it around you know how it is you can get it all and then what happens is there is no knowledge that that's why I said Obama and you know so I haven't given you the whole time and I'm up the creek.
Oh no I haven't.
I. I can go home. So you know I said I wrote a checking account and it's only a little something happened and I know it is in the Midwest is down.
It's going to eat again and I know I'm going to my door and I hope you door to my friends you know and they don't know my name on the air.
You know you're going to see a book and reading it again and I never realized that if I do look I don't know how your friends and this is going to go away.
And I've been out at this point in the distance. So I write down everyone and I said I'm not going to go to college and I'm not going to be pardoned.
I don't understand that you know and agree to eat the listening ear area and you need that many many months kicking on the UN.
So that was the very beginning when you started to feel passionate and I'm living the dream somebody with food and so on. So then then you come up with with with really smart and wise concept that is really being developed by you during this year's food hacking. Can you play nice a team. Your take on these and how you are solving the big problem we have with fast food and you know like processed food on that sort of thing.
Sandra Bland.
So after going to culinary school I began reading and learning about our food system.
Rob what's wrong with it.
How is it. That was one of the characters caught on a video.
They found nothing at this point.
And this company because all that ask that when we it would be food we don't think it's delicious it's.
Here here is this thing.
So.
What is the degree of retail that we really realize is processed food. Decide how to do and learn about it.
You know somehow I think what we don't know yet whether I don't eat a little more now I have a feeling that I'm thinking in the movie that network is more than just a bunch of people that run around the computer and you know what I'm working in is that I keep coming to me like you're going on in your area hacking a Burger King of agreeing to you know.
You are going to be like to like that that was something that had happened and I think became very rewarding to everybody.
I'm kind of going to get out of it and nor would I be plain wrong.
And then perhaps then boy that at first faces and then engineers would be packed up often and they would take heart broken eating and then they would put them back in. Wait wait you want more it so that they had to really be thinking of something a broken heart would put back together. They did think for graduation when I was growing up again.
And then we were there when we take your idea a little movie about ideas and then that kind of Facebook violence newly there are differences not out of so they would encourage me me me me me me to number one is a little baby for her and you going to be this.
And I think I'll make a cup up the time you know I'm not a runner.
I got a couple of things I remember I don't know I really like all the team are great. I don't know if you have any good you know something I don't like like a problem.
What's the problem. Oh well the problem is you need to be kidding me.
So for me to have a walk off with a lead a little girl thinking oh this is a little rough around you don't doing it I mean how about those two roles that I'm wrong.
Well well I can you might me get a little more leeway when we have other people come come back than they're worth in an interview an area as an entity.
And if I can get me a gun so I can have an impact on unstructured show then from from hacking food.
You started to do to create out the events that people share while they are working and they'll show their food that they're hacking food yeah.
What there right.
And then it becomes really rewarding to me about how an entire world is going around and collaboration is about having that skill set and their journey of being present in cultures.
Dorothy no no no no I'm not for another 16 years. Come on now. You know I'm not in my mind at this.
Now I know perfectly well that if anything ever came to us we would get everybody into a game well when you have to surrender you've got to adequately race and you need to hide all of this when you get as far as everybody you get if you move lot and they need to have their.
So die through that.
I don't think in my mind and now I do would like I can work with you if you're in good team and fit into human nature. Lara I remember all that year I knew about making a logo.
And then specifically we would draw anything back.
There's not now if it is that we have it and I get you anything it's not wrong for doing this job. And either you're a good fellow or somebody else who is not.
It is to to award and I'm from that that's that you've got all the experience because as far as I know you are traveling tripping all around the world looking for for for understanding and learning about the culinary culture all over the world. What what do you feel. You have learned of these so much drama these so much conversations interactions like dishes food ingredients what they what they've been passing embracing you the more that all what you learned or what you can gather of what you've done.
Great question.
I think the one thing I've learned from all of the different entrees I've been is new and different cuisines that seem we have more in common than we have here.
Right. Everybody on eat.
Everybody wants to eat well how many of us really value our round the table our connection to family community land.
There are any and passed through our elders where we tell them that the other and there's many people that want to nurture this.
So I don't expect that you would not meet this incredible entrepreneur.
However I am only from below you.
And this guy I might be reading in San Francisco and they write map and these guys with the on organized I don't know how I later maybe even going to be there with them they all over the map.
I have a local movie that they make about not wanting to do.
Now we're all on the greatest profit and the great rating agencies for about a year and we got nearly two dudes from our own album and looking high quality looking for high quality just like lions is today the future is not politically right.
If we get behind the future. What's he going to replicate now.
We're going to get now. I'm Michael Holmes here sitting in the mall.
Believe it or not there is. Why don't you let them.
All right. That to me the goal is I like be dealing with it in my mind when I right right.
I take him out of every car. But what I think about faces I think maybe.
You know you just go through a group of 18 people intimately I think you've done this for so long. Yes there's a like the whole trip will air and I agree 100.
And the more prominent member of the the be that athlete you know you look like you.
Really one of the futility of the play is going to be yeah that's that's powerful because it means that that you are resonating with a lot of people and you have a common language. And this this language now is change is in bud and his food. Well what would you say or what would you or own. You've you've driven all the you've you gathered what's what's. You say one thing that really really struck me it was everyone and everyone wants to eat healthy good food. Oh. So what's what's in your mind or from your opinion from your experience. I will say once I know my diet team can you can you give a brand brief a brief example please.
Sure. I mean I'm not only educationists and I think God this is a very subjective question.
And I do think it's fair to say that Michael Pollan The Oscar winner is one nation.
I've heard gunfire never eat food not too much Mozambican my mom and my dad in human lion cry probably about 50 for year program that anybody on the diet. You know it would have been very cold geography. You may want to eat more and warm food a party on your home. If you live in a very poor climate you won't want to eat maybe Labor you're really raw food these foods that are in the air.
But one. So I think again it's very subjective.
For me I eat a tremendous amount of fruit and vegetable locally thought I'm very blessed with here in California.
Great really.
With local farm and we have a great restaurant and kind of market here and try and minimize my meat consumption I think you know for me I need protein but not as much as I can show.
So eat food but not as much. I also eat it kind of role food No.
Mostly plants. Plants.
Lettuce leafy greens are really good for you. Yeah all types of things like this.
And then once who I am. How do you do you feel that eating the proper food has changed your your body your mind your emotions your speedy. How how how how eating the proper food. Oh oh oh. Let me put it that way. How. Eating the food you think is good for you. Hasselbeck back has changed you.
Great question. Hypocrisy is famous for saying let's do it. Be thy medicine and medicine be thy food. And I think so much of the time we forget that food is medicine because we chase only the pleasure of the pain.
But the truth is when you look at history right after World War 2 there was a tremendous amount of excess nitrogen that the scientists were using for repair and they discovered that they put the nitrogen with phosphorus and potassium on plants they grow out of it.
And it created the Green Revolution. So we started large scale agriculture large scale farming and commodity crops were born corn and wheat and soy became very cheap and abundant. And this is the same time that products like Doritos and Mars bars and dinner from Campbell Soup was created.
The other thing that happened was you know women in the United States left the traditional roles in the kitchen and they entered the workforce.
And when the men came back from war then the women didn't want to go back into the kitchen.
So the value proposition of these processed food companies at the time was very clear that you get you get your time back but what people didn't understand at the time was that you don't need just calories to stay alive you have free enterprise of micro nutrients and minerals and so forth and vitamins so our science our understanding of the science of nutrition and in a diet has changed but the infrastructure that we have is very much around processed foods.
And I grew up in a time when I grew up eating McDonald's and so forth but now I know that if I eat a fresh salad you know something that has a higher vibrational frequency than a cheeseburger I'm going to feel a higher vibrational frequency.
We are what we eat right. Oh for me it's more pronounced. If I eat something that shit I feel like shit so pain is a great motivator.
So I think the answer to a question is I really enjoy stealing light and fresh.
Am I always good at it. No I love.
I mean I just had a really nice beautiful piece of Italian cheese for breakfast for the family. You know I've got some approval in the fridge. I mean I'm gonna get that later but I don't feel as great of eating a piece of cheese as I might like you know a nice vibrant Apple in a ruble salad. So if I'm going to perform on a level of Easter I Garcia I'm gonna want some chia seeds and some kale salad and a nice mango and then I'm gonna go for a long run. You know as well as anybody. If you take care of your body your body will take care of you.
You have to find a good balance between pleasure and performance. And I think we are we are we are we should be blamed more on performance than pleasure is what a state mindset seeps into.
Yeah there's one more aspect of it which is really important.
It goes back to my earlier point which is pleasure and performance are parts of the goal. But in order to get there you need to understand where you're sourcing from.
So not all apples are created equal right. If I eat an apple and it just say OK you know there's not a lot of pleasure in it. But there's also probably not a lot of performance in there either. If I eat an apple it came from a farmer that's been building his soil and choosing the right varieties of apples and you know this is a fact Apple. I'm going to get so much more vitality and energy and nutrients from that that amazing apple than I am from an apple that year old man sitting in a refrigerator and come from a commercial farm.
So I was putting the time and energy into understanding where you're sourcing your food is valuable not just because you're going to get better quality food but you're also going to get to really know who your farmers are who your community is like you know and that to me is a part of the nutritional process that we often overlook.
We have so many challenges these days I know at least here in the United States with the practice. And people are depressed not because they're not eating right which is also part of the problem but not because they don't have the social nutrition they don't have full outbreak in community or food that's so important to have a healthy balanced diet.
You know what I mean.
Yeah yeah. I mean you don't go to things that are important in this like you're using the food also as a means of connection. And it gives you also associating with people that maybe we addressing them with you through what you share.
Yeah I have to do this for me right.
My belief is that if we begin to address the challenges in our food system we're going to begin to solve the problems in our health care all some of the problems with our environmental challenges and we're going to create jobs and community and trust. And once we have community and trust we can begin to address some of the larger challenges that exist in our society like campaign finance reform or gender equality or racism right.
What we need to start from somewhere. So for me food is the Trojan horse. The way to get to every other conversation by first building community by first helping people feel good about themselves because they're going to be healthier to help them connect with each other. And then we have more vibrant resilient community. I think this is particularly first personally important to me in this day and age when we have a very divided political climate in the United States. We're supposed to be the United States but right now we're the divided state.
Anything I do for me is really about trying to use food for the purposes of uniting not just Americans but everybody around the world around this idea of why don't we do this together. And one of the other things that's important to me you know is that people have a hard time doing things for themselves.
I know I do but people often will do things for their kids that they won't do for themselves. Right.
So if we can help people do for their kids for the next generation to build be working for something greater than ourselves I think it's more gratifying and more valuable. And again one of the most unifying themes that we planet no matter if you're Mexican or American or Chinese or Russian is we would all do things for our kids. So if we can give our kids a better food system I think we can all agree at the worthy cause of course of course.
So I'm laughing this. What was the first challenge you faced. And how you solve it.
Yeah great question.
You know I think probably the hardest thing is believing in myself right.
And it's amazing what people can accomplish when they know that somebody believes in them and you know I I've very fortunately I have a family a mother and father and brother and sister.
You know they're they're very supportive.
But when you're doing something that new something different something that the mold that goes against the culture it can be lonely sometimes it is.
And yeah I know. You know I mean that's the nature of disruption. Right. But if you know what you're doing is right. You don't ask permission so along the way I've had a couple of people stop me and square me off and look me in the eye and say you're gonna do great things like you can do this.
Wow this is great. And more than any of the money in the world.
No moment with somebody else believes in me with somebody else recognized me has helped me get through that pain of feeling so alone that then I'm not doing the right thing that you know maybe I should just get a job but I can't tell you how valuable it's been for me every day. Once I left that kind of corporate world and know that I'm getting up and I'm doing what I know is right and I'm not following any other recipe or any other playbook it's just following my heart and soul that the spirit in your commitment is what is so difficult.
But it is so rewarding and hot.
How do you how do you maintain this believing these believe. How do you how do you take the lead when when these moments when there bad moments comes yeah is a great question.
You know I think I was just telling you about this this morning with a friend and a lot of ways it's about trusting a prophet right.
Knowing that there's a higher power a higher commitment that I'm in service to right and it helps to have a community of friends around you that also are dedicated to a higher purpose a higher service.
So being around people that inspire me on a regular basis going and helping them selflessly you know without quid pro quo and with no expectation of anything in return.
When I feel empty.
I just try and find people who are giving or feeling are in that same abundance mindset. And I learned from that.
But you know there's really there's really magic on this because it gives you like this kind of charity and generosity that at the end is generosity at the end is a gift that change. Day one who gives and the one who receives.
You know I think Gandhi had a saying. He said The fastest way to find yourself is to lose yourself in service to others. And this really resonates with me.
And I'm am Bernie Mac Dean you are great great partner.
A really well known well-known and respected helpful.
And what's the most important learning you take for him from boarding men and how the how do you play in your everyday life.
Yeah great question. I mean there is the 10 principles of Burning Man right.
And they're there worth looking up one of them in particular that feels really important to me is around immediacy. Right so we can. What do they say the man who waits to see clearly before acting never acts is easy.
Fast about getting shit done and doing and trying and not being afraid to fail and Burning Man is a culture that empowers people that gives people the immediacy the invitation to be a media to try and to do things and to experiment and you know the surest way to fail is by never trying.
And I think the magic for a move that started at Burning Man and continues it really is that that I mean that part is just get it done. It doesn't need to be perfect just do it.
You know what do they say if you if you're happy with your MVP you know you're minimal viable product and then you've launched too late.
So just try it out and don't be afraid to fail don't be afraid to be embarrassed just always be learning you know it's amazing what you may see this amazing what you can learn in a place that I'm most everyone thing self-esteem. And he's not. He's like a creepy guy. Essentially experience that can change your life.
Yes. It's an experimentation and civic engagement good see a new way of organizing societies and cultures and you know the thing about Burning Man that's different than the rest of the world is when you go to a concert you're going to see a show.
There's a performer and there's a viewer right. When you go to Burning Man you are the show. You know it happened.
I like like I like I'm like yeah you know everybody is an artist and this concept of I can do it even if it's simple or small like it's empowering right. And that to me is sort of the magic because there's no separation between us and them.
I am you and your I mean we are here and now together like and and and team this is this is really beautiful.
You are the actor you are dictating the book.
You are the one who is leading the charge and and you're your.
You're a genius for for for the way you think the way you are the way you reflect on yourself.
I've seen you being born in a all infeasible in the world in ways that no almost nobody I know and I know quite a lot of people around the world.
He's never done that for doing that. You have to be really offended.
You have to be really really thoughtful and also insightful with yourself what what what what what drives you to acting that way and my that's a great question.
I think it's a very simple answer. I've tried the opposite and it's failed. I I tried growing up to fit in.
I tried to do what I thought I was supposed to do I tried to say what I thought I was supposed to. What what society told me and you know I'm supposed to say and do and I didn't feel like me.
So you know that right now looking back like I couldn't imagine doing anything else now because it would be an authentic right y y y y time in funny how we as human when we're free to do as we wish we often do at each other why is that. You know there's this kind of idea of the standing nail get hammered.
But for me you know it's like if I'm not ending out and doing my thing then I'm underground I'm hidden I'm not you know shining the way that make me feel must me make people feel alive.
So you know I think it's about listening for ourselves respecting our bodies and what we put inside of it.
I know I need a lot of exercise to get energy out to clear my mind getting good sleep taking care of myself all those things give me the ability to respond well then I react we can be in the fight or flight mentality right. We.
We can be have road rage going down the road or we can sit here and say you know what. What is my higher self think. Let me listen to myself for a second. All right. I'm not going to follow the trigger.
I'm just going to try and be the best version of myself because the voices in everybody knows what they're their real voices if they listen. So the question is can we listen.
Do you want to lead them. I'll listen to you. And when these day. Wait this thing you do in a regular basis.
The weirdest thing. Yeah.
That's awesome question.
Well I just started meditating right.
And I did this a possible 10 day silent meditation.
Yeah. Yeah. You've done it. Yeah. Yeah. I by man the hardest thing I've ever done in my life.
But it's not. Me too me too me too painful.
So for.
But you know and I would say that now on a regular basis I kind of meditate. Everywhere I go. A little bit. I'm a little bit more conscious and aware and mindful and it makes me stop. And you know as cliche as it sounds like smell the roses like look at the water. Look at the sky. Watch the bird like slow downs to to pull out of this rat race.
And play a different game and you know some people might say that weird days. But for me what's weird is not it is running in the rapids right.
So you know that these kind of things have been things that I've discovered recently that I really enjoy.
And can you tell me about Odile ridiculous ridiculous hobby that you can get those then I can't get rid of. Exactly. I can't. You can't.
I am kind of addicted to travel. I can't stay still.
I'm so fascinated with the world that I love getting myself outside my comfort zone. And it's kind of like an addiction.
These banks here obviously don't. I mean yeah.
Dope. And part of me thinks maybe I should be a little bit more grounded and stay together but I don't know. You know it kind of goes with just following your heart every day.
I was there was there was there a place Jim.
The most besides San Francisco. This feels like home. Gosh we were just talking about this earlier Ibiza. My God is the Spanish.
You want to be like love like the spice of life.
You know the sunshine and beautiful sailing. I'm heading there in a couple of weeks for my brother's conscious bachelor party and would be right. I mean that type of lifestyle like with Mexico I was just this last weekend in Kabul and spending time on the ocean and the ocean.
There's nothing like that on night living near the water and being on the water.
It is true it is true. What would be your advice for people that Tom Brady takes healthy living through through food and scenery. Yeah yeah. People that takes their healthy living through food really seriously what would be your advice for them that they are ready on healthy food.
Yeah I think there there's two immediate thoughts that come to mind. One is share your knowledge and your wisdom and two is don't be an asshole about it right. Yeah.
You know veganism is I just read it in a research poll veganism. Vegan is the most unattractive word and in food in the United States.
So I don't think vegan as a concept is unattractive to people. I think vegans that are passionate telling the world that they're wrong.
That's what people are on attracted to. They have connected their bad experience of somebody goading them with this word. So it's important to take yourself not too seriously right and not try and preach to anybody else. You know it's not right it's not wrong it's just different for somebody else. Lead by example right.
Not bad. No war hotel iguana moose.
Exactly. But you know also like if somebody is hungry for the wisdom and the knowledge they'll ask you. And when somebody asks when somebody is ready to share you know everything I know about food.
I did not create it is all come through my many mentors and chefs that I've learned from.
And all of these other wonderful people. It is not mine.
So what I do as I responsibly Shepherd and safeguard the wisdom and the information and I share it with people that are already you know working only with people that are already going to make their work much more enjoyable and much more effective.
So anybody who is already you know really in tune with their own diet and lifestyle is you responsibly separate that information through leadership by leading by example.
And I'm for I'm for those who don't on a group who are ending a healthy living what will be your best.
Okay great question. So first of all go easy on yourself. Be compassionate. Changing behavior is very very very very difficult though.
You know a little win is a big win if you can just go from eating meat five days a week eating meat for days as one example.
Right. More eating. We know one more serving of vegetables on your plate every day or you know doing a little bit of meditation or getting outside and walking you know incremental improvement or big improvement.
So you don't think you need to run an iron man to be a winner to be a winner you just have to feel and constantly be learning and growing and that's it that's it.
And what would you do the younger generations that I'm finishing college. I'm not about to enter into the real world.
I have more on the younger generations and I have to share. I think the younger generations right now on this planet our final week they're really powerful so I would say that you know use your voice responsibly and use the power that you have responsibly.
There is a lot to be learned from our elders.
Find people that you respect that you want to be like you know we are the sum of the people we surround that comes with the five people we run those three.
Yeah yeah. Always ask yourself who do I want to be. Do I want to be more like you.
Garcia Yeah yeah you know I do it with Greece most valuable assets.
So make sure you invested wisely.
And about the best man. I never had a college.
What cause what cause program or master really have an impact on you.
Great question.
You know the funniest thing the most valuable of course I ever took was keyboarding and high school and learning how to type fast on a keyboard.
That's changing with their voice recognition these days.
But keyboarding and Dean what do you do when you feel overwhelmed.
That's a great question. Breathing Holy cow man I discovered the breathing at the tool.
I've known about it for quite a long time right. Me to that take a breath take a breath.
No honestly I long long.
I just seriously focus my attention on my breath. Sometimes it's like faster sometimes longer you know and take a few big long deep breaths.
Focus on the breath hold it at the top let it out hold it at the bottom bring it in.
And that tool is a technique for kind of slowing down you know your nervous system is really a powerful tool and any any trick for fighting inside of a strip mall restricts from breathing that in my work.
Yeah for me exercise you know we always.
We is and especially men we're you know historically we're designed for fighting for fight or flight.
Our bodies are designed for war.
So we have this instinct and if we don't let out the aggression in a healthy way it will come out in unhealthy ways. I mean I'm not quite so directing the energy in a healthy way for me and what people Ballard and the team am.
You've used you've spoken in this conversation you talked to some Greek philosophers like Roman philosophers too.
Can you tell me the two books that half you have changed you the most awesome question.
It's interesting I'm looking at my bookshelf right now and I could point that does move the book. There is one author. His name is Paul Hawken right. Deep Economy and a few other.
And he really talks about in one of his last books I'm forgetting the name. About how people all around the world have been working on these issues that taints our society for a long time. A similar author Angela Payne and census Mala PEI.
They wrote this book Hope's Edge and reading a book to make me feel like I'm not alone right.
It make me feel like I'm plugged in to some greater community of people that care as much as I do about making the world a better place. And being that sometimes it feels like I've been fighting an uphill battle knowing that I'm not alone has been for a lot of wind in myself.
Thank you for the recommendations. I want to know w your favorite receipt for food recipe. Yeah the recipe I'm just curious. I'm so curious about this question.
Yeah I think for me personally my grandparents are from Bologna Italy and I remember some of my earliest memories are around my grandmother making lasagna.
Bologna is on yeah.
Not the one you normally see everywhere but those on you with a very thin rolled and rolled spinach pasta and bash smell in our Ragu and you know when this dish is done right it reminds me of my childhood and around being in front of a fireplace surrounded by family and dogs and cats.
Good food.
So when I make that this past year I'm making it for my grandmother and I'm making it for everybody else to experience that aesthetic experience that I add and to enjoy the depth of the family.
Beautiful and deep. What. What's the thing you are most proud of.
You've done that.
Oh. I think the answer is personal growth. Right.
And all this knowledge. Well I am just a beginner at life all right. And when I went to this post and I realized I really didn't ever learn.
Like what is the handbook for the instruction guide for the human experience.
We're born with these bodies with these emotions with these muscles in this mind but we're never taught how to use it and what the instruction guide is.
And the more that I spend my time looking for the traditional the ancient wisdom on how to navigate myself and improve myself the more capable I am of building things that can create value for others. So I couldn't get enough light for me.
How much I've been learning in the last few years around personal growth and I think that's been incredibly valuable to me.
And was. What's been your biggest failure so far.
Yeah.
Chloe you know I've had a couple of businesses where with my business partners things didn't go the way we thought it would.
And I think my failure is around our not communicating properly. Right. Not having aligned expectations from the beginning not being honest with myself and therefore not being able to be honest with them.
So it's around of communication so I really truly now value communication tools and skill so much because I felt that personal failure of the lack of healthy rural on the part.
And we are I'm just ramping up. Who will you recommend me do debut next.
Oh great question. You know what. I've got a guy this guy trained me.
He's the former executive chef of the Aspen Institute in Big Sur California.
The Essen Institute is widely credited with being the birthplace of the human empire movement where Allen was developed and possibly for years. Campbell where are they now.
And this chef has watched that whole world unfold. He's about 70 years old now. Actually was just sitting up in him this morning and he has one of the wisest men I have ever met.
And if you have the opportunity to have a conversation with him I would love to get the nuggets of wisdom that he holds now are tremendously valuable. What's his name. His name is Charlie Castillo.
He is the author of the excellent cookbook and he's a goat herder in in Big Sur California. He had lived in France and cured accounts of cancer with raw foods and macrobiotic it's a great recommendation.
He's in chickens and he's a man that lives on the land near the land. And
Also you know my biggest spiritual and professional mentor and the coolest gentleman I've met on the planet so far. So if you have the opportunity to talk to him. There's also another woman that comes to mind. She's a young woman. Her name is Jessica Greenwald. She'd become a close friend of mine here in San Francisco.
She is the founder of crowd men and it's a crowdsourced platform they built in two weeks than they can diagnose medical cases better than board certified doctor from FaceTime.
Yeah writing down the names for sure I'm going to. I'm going to go on team. Can you tell me where people can find you on the Internet. Because a lot of people will be asking oh where I'm going to find this guy.
Yeah I am. I'm easy to be found on Facebook on Instagram. My Instagram is Tim not Chris my twin brother.
He's he's Chris not Tim. I got Instagram is probably the easiest fastest way to find me. Or facebook but yeah. Easy enough.
Tim and financial questions.
If you love a view loose everything and then God or whoever will give you the opportunity of saving or taking one thing with you while maybe this thing my cats.
I bet you little cats. They're amazing. They came from the Ecuadorian Amazon airborne at the Winter Solstice and they are some of the wisest ghouls I know and they keep me grounded in balance and.
Imagine that this book just imagine like remotely and that one will be released in for by will be listened by ten million people. What will be what I wish to know. But in just the new political case what's the final message for any for anyone. For anyone that is listening listening these are great question.
I think it's around compassion right about being compassionate with ourselves and taking care of ourselves.
And if we take care of ourselves then we can take care of others more. So much of the time I've been so dedicated. Everybody else I drained my own cup.
And I've learned I can't feel anybody else's cup if I have an empty cup though the most important lesson I've learned that I wish to share is around making sure you take care of yourself. You're compassionate with yourself. You fill your own cup and then and only then can you disrupt anything.
Wow. This is it. I tell you if you're listening this podcast these will be a one really special team.
Thank you for sharing your sharing your genius for sharing your insights.
Learning should experience with us. I feel blessed. I feel blessed because I made you in this amazing journey that is called life. I feel blessed because I had the opportunity to interview you and ask the questions.
I knew I wanted to do novel you says because you have so much so much which was coming in. What do you do how you do it. Why do you do it so thank you.
I just have a like thank you and really grateful was for you for your generosity and for everything you add to everyone you find in your in your path meant there I mean God thank you for doing what you're doing for creating the platform for me to share and for many others and I look forward to being a listener on the other side. Thank you very much sir.
Thank you for being here from from San Francisco. Team I hope to got you and you be thanked. I wish I knew for sure in emboldening my 2018 they go ahead then I'm sure we'll be right in their car and we'll be watching today already shown us as we did in lane the last bus years thank you are a great sign. Hey you used less than Team W in disrupt everything podcast areas hacking food hacking life hacking Matt the mind hiking the body hacking the spirit and hiking hacking the motions hacking everything This is Team W for disrupt everything podcast serious is our I fear your host and remember if you are not doing if you are doing that something that these not call us crazy that finally you are doing something wrong so go ahead and make something happen we are waiting for you.
Thank you for listening the podcast you can subscribe if you cannot subscribe. You guys shared you can share but please please please please just do one thing because I'm sure you just have learned what. At
Least one one thing from all the knowledge and all this pain is a theme shared for. Okay. Just take this thing and go ahead and making it happen. Thank you for listening and thank you for being here. See this describes. Right in
The thick of things within the.
Sonix accurately transcribed the audio file, "Tim West: food hacking and life hacking – Disrupt Everything podcast" , using cutting-edge AI. Get a near-perfect transcript in minutes, not hours or days when you use Sonix. Sonix is the industry-leading audio-to-text converter. Signing up for a free trial is easy.
For audio files (such as "Tim West: food hacking and life hacking – Disrupt Everything podcast"), thousands of researchers and podcasters use Sonix to automatically transcribe mp3 their audio files. Easily convert your mp3 file to text or docx to make your media content more accessible to listeners.
Best audio transcription software: Sonix
Researching what is "the best audio transcription software" can be a little overwhelming. There are a lot of different solutions. If you are looking for a great way to convert mp3 to text , we think that you should try Sonix. They use the latest AI technology to transcribe your audio and are one my favorite pieces of online software.