"I've been acting since I was young, I wanted to be the best as an actress, I wanted my parents to be proud, my agents to be happy, everyone to see me, to change the world. However, I was wrong; I wanted to change the outside first, I wanted to make others happy by entertaining them" – Vanessa Lengies.
While living in Santa Monica, I had the opportunity to meet with Vanessa Lengies and her boyfriend, James Cromer (who I also interviewed in another podcast). They were both my housemates. However, I didn't know who they were nor what either of them did until we started talking. Then I discovered more about Vanessa, her past and present as an actress, and current and future as a standard-bearer, guide (coach) in Orgasmic Meditation, Slow Sex, intimacy, and sexuality.
Vanessa has participated in 9 movies and 25 series. Movies like Waiting…, The Perfect Man, Still Waiting…, Stick It, We Are Your Friends or My Suicide. Some of the series she has performed in are Arthur, Lassie, CSI Miami, Castle, American Dreams, Medium or Second Chance… You can find his professional bibliography here. In addition to all that work, Vanessa Lengies has recently released The "S" Word, a remarkable and delirious documentary about the search for her sexuality, which has to do with her mission in life.
"My relationship is based on truth, intimacy, authenticity, sexuality and what makes me unique."
Orgasmic Meditation and Sexuality
Orgasmic Meditation changed Vanessa's life. She is now one of the leaders in this movement throughout California. Vanessa has discovered her true vocation, helping other people to awaken their sexuality to turn them into complete and happy people with their intimacy, sex, and personal life.
Disrupt Everything podcast series – Vanessa Lengies
"Acting was distancing myself from who I was" – Vanessa Lengies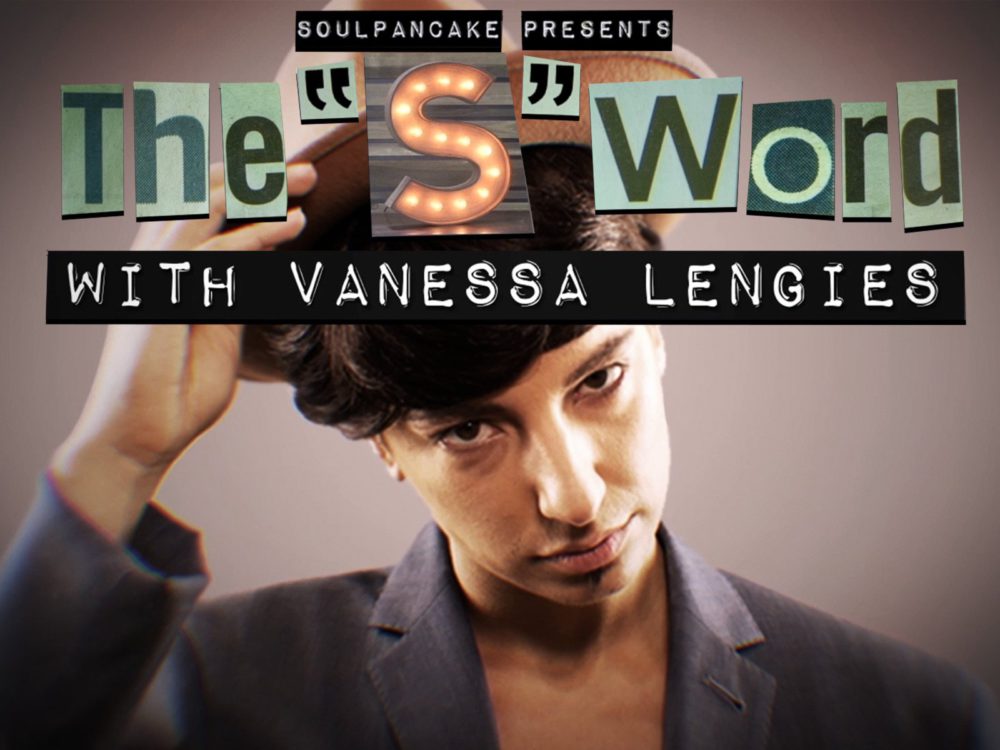 In this podcast episode number 54, I embark on a journey entirely different from the usual with Vanessa Lengies—a walk through the intense life of this Hollywood actress who gets naked in this interview. Instead, Vanessa shows us her vulnerability, intimacy, sexuality, and knowledge in another type of Meditation, the orgasmic practices derived from Slow Sex. This conversation of more than an hour is about how we connect, relate and feel through sex, intimacy and our history.
"Orgasmic Meditation confronts yourself" – Vanessa L.
>>> Listen here <<<
Index of contents
The story of Vanessa Lengies now. How she has arrived at this moment knowing everything, she knows.
Orgasmic Meditation, Slow Sex and the State of Flow.
Vulnerability, sexuality and the power of OM.
Female orgasm versus male orgasm.
How to start in the art of Orgasmic Meditation: the 12 steps.
Yoga, Meditation and Orgasmic Meditation.
"Eureka" moments.
Relationships, privacy, and communication.
Lessons and challenges.
The more personal side
Connect with Vanessa Lengies on Twitter.
Resources:
Listen, download and subscribe here.
You can also listen via iTunes, and subscribe via RSS, o view the web series.





You can also listen directly from the Disrupt Everything podcast series homepage.