A few days ago, I finished the Vipassana meditation retreat, where I was volunteering, as well as meditating. Here I explain how's serving at Vipassana 10-day course, and how the experience was for me. The last few days have been of integration, an essential part of the experience itself, stopping to do things, avoiding others, postponing others, changing many others and starting new ones. In this post, I detail the 42 "extra prizes" that I took from this 10-day retreat meditating and serving.
It's about what you learn by meditating and serving at Vipassana, that you can integrate into your lifestyle and work…
Teachings and lessons that I have checked out for myself
Breathing is the ultimate tool to be present.
Have compassion for your ego, because you cannot live without it, and neither can you eliminate it, or ignore it or not identify it.
Train your mind to see pain, fear and death objectively.
Vipassana is the most natural way out of the Matrix in which we live in.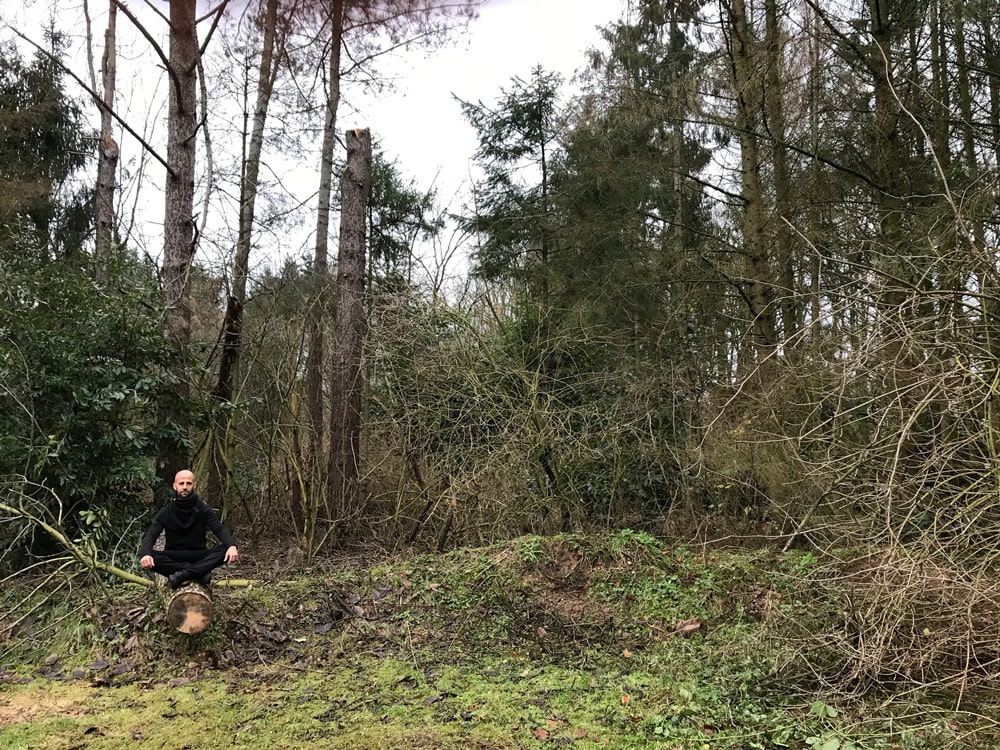 Concepts, super habits, hacks and skills to apply
Micro meditations: a new way to start work sessions and meetings. As well as conferences and workshops.
Integrate the noble speech into the disruptive education programs and high holistic performance that I lead: Stand OUT Program, Inconformistas MicroMBA, Excellence Program for unemployed people.
Perform two minutes of meditation before beginning, at the end and between the different dynamics, workshops and tasks that you perform in a group or individually.
The high-performance super habit of doing something I don't like every day.
Create quiet moments with the teams I work with, as well as in consulting sessions, conferences, workshops and courses.
The super habit of contacting to thank people who have shown me the slightest love, as well as those who have raised obstacles in my path or created tensions, frustration or anxiety, because they have all been my teachers.
Call the people I think may feel resentment towards me or think that I feel towards them. And meet those who consider themselves my enemies.
Behaviours, attitudes, and things that I have noticed (or internalised) and have impacted me while Serving at Vipassana
Share less from "I" and more from "you", and share bit by bit, not so much at once.
Realise that I speak about myself to make me noticeable (ego).
More self-pity when loving myself during hard times.
Sit down with my problems and change the label to "questions to solve."
Everything is in mind: sickness, happiness, unhappiness, joy, grief, richness, poverty.
The only thing that is worth it is to cultivate inner joy.
Working in the retreats has helped me to remember the moments I have lived with my grandfather, and to be able to honour him and pay tribute to him.
Ask more, listen more, talk less.
Three hours of meditation a day make you truly able to deepen the technique and the effects.
What have I told myself that has transformed something in me
Learn to see what it is, it is, in reality, there is nothing more, nothing less, it's just "there", it just "is."
The mind is a trap, at least 85% of the time, if I understand this, I will win the "game".
If I believe everything I tell myself, I am lost.
What I feel is not outside but inside, deal with it.
Meditation is another (great) tool; it is not salvation alone.
Express from the feelings and from the "I", not from the mind and the "you".
I already know what I am, where I am, and who I am: I am.
I've been "there" again, I have touched "it" yet, there was nothing there, but at the same time, there was everything.
Eureka, discoveries and actions to carry out
I have seen it. I have found "that" in me: it is called self-discipline, unstoppable attitude and effort.
I've found twelve new people to interview for the Disrupt Everything podcast, including Frank Blake, Wim Hof (again), Dennis McKenna, Juan Perán, José Navarro, Rosa Escandell, Gaby Castellanos, Ismael Cala, Carmen Jordá, Martin Stevens, Richard Branson, Tim Ferriss, Dave Grohl. Robert Gonzlález, etc.
A new method of work for the emotional and spiritual dimensions of human potential based on the phases of awakening, acceptance, surrender and love.
Five new experiments related to "impossible attempts", "outsource my life", "do what I hate" and "get my hands dirty".
Three new work dynamics that have to do with vulnerability, ego and acceptance.
Six new business projects to develop.
Publish videos in Spanish and English.
Decide to go and live and work in Miami: 2021-2022 (and future action plan)
Four ideas to upload videos and podcasts to a new level.
We are prototyping a new, improved version of Hipsters by 2020, as well as a particular program, and the launch of it.
Highlight something that changes someone you interact with for the better.
Kick-off six impossible projects/collaborations.
Offer group and individual services as high-performance holistic training.
Eight new articles to publish.
What you learn Serving at Vipassana, meditating and volunteering is just an excuse
As you can see, the correct mentality and attitude mean that from a period of withdrawal and isolation you can obtain as much progress personally and professionally as you would get in a year studying or working. This is what you learn by meditating and Serving at Vipassana, as you can learn at home or travelling, it is the will to open and let out and enter what matters.